Delivery service
All restaurants, bars, pubs, and cafes will be required to close for eating in customers.
 Most essential shops will remain open, but we understand some people are either unable to venture out or simply want to stay safe at home.
 So, we are now teaming up with local Oxfordshire businesses allowing you to order and pay with them and then book us for your delivery. But at the same time 001 Taxis remains open for people to travel safely by Taxi.
 The Government have given guidance online which states you should "Try not to travel on buses and trains".We however remain open 24/7 to help people commute safely.
 We have decided to partner with local Oxfordshire businesses that are struggling their way through the lockdown and remain open for business. They are there for YOU and need your support buying local.
We have diversified our services due to Covid and have entered the delivery market. We want to help you get essential items and have slashed our rates for all deliveries compared to a normal taxi fare.
We know this is an uncertain time, and we are here for you, this includes our new cheaper delivery service and partners who we want to support now more than ever. At times like this we need to stick together, and therefore we want to support local businesses with gaining orders while they remain open for you. We also want to help you as much as we possibly can.
Our delivery rates have been SLASHED/DISCOUNTED, so it is more affordable for you. These rates will be applied to businesses that have become a 001 Partner (listed below).
Our delivery partners:
Butchers
Oxford Meat Centre & Groceries (4.5* Google Rating)
146 Oxford Road, Cowley, OX4 2EA
Tel: 01865 749800
5% Discount when you quote '001 Delivery' on all products and produce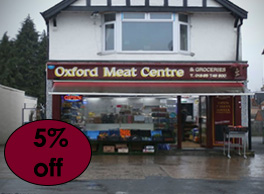 Pharmacies
Ahmey's Late Night Pharmacy (4.1* Google Rating)
150 Oxford Road, Cowley, Oxford, OX4 2EA
Tel: 01865 749800 (Open Monday to Saturday 0900 to 1900)
10% Discount when you quote '001 Delivery' when you book a PCR test for Covid-19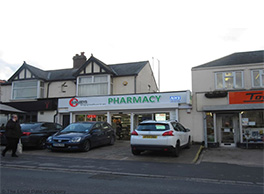 Takeaway (Including Restaurants, Cafes, Pubs and Fast Food)
Mamma Mia 'Oxford's oldest and finest Pizzeria' – Going live 11/02/2021
Pizza Delivered for only £4.99!!
If you live within the ring road or in Kidlington you can have your pizza delivered for only £4.99!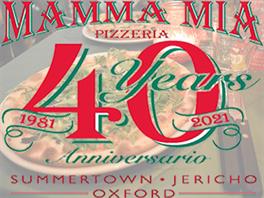 Spring Greens 'Fresh wholesome food' (5* Google Rating)
Roger House, Osney Mead, Oxford, OX2 0ES
Tel: 01865 575050
50% Discount when you quote '001 Delivery' on all food. Offer end 31ST January 2021.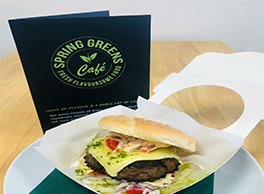 Café Bap (4.7* Google Rating)
42A Abingdon Road, Oxford, OX1 4PE
Tel: 01865 682859
10% Discount when you quote '001 Delivery' on all food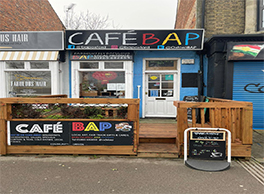 Comie's Caribbean Grill (4.5* Google Rating)
202 Garsington Road, Cowley, Oxford, OX4 6NQ
Tel: 01865 770253
10% Discount when you quote '001 Delivery' on all food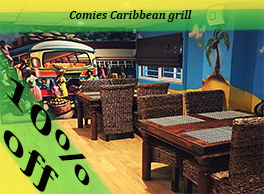 How does it work (Step by step instructions)
Please contact the business partner directly using their contact details above. Please ensure you quote '001 DELIVERY' this will prompt them to apply the discount. (If for any reason you do not quote '001 DELIVERY' they will not apply the discount to your order).
Once you have placed the order you will need to pay for this over the phone by card directly to the business partner.
When the order has been placed and paid please call 001 Taxis on 01865 240000 to order the delivery collection OR you can use our App. To receive the discounted delivery rate you MUST quote cash account 'LOCKDOWN DELIVERY' this will ensure the newly SLASHED rate will be applied. Please provide the address where we will need to collect the order, destination address, order number or name, contact number and time of collection (we allow both ASAP and pre bookings for a later time).
If you have provided a mobile number for the contact number, you will receive a text message when the driver partner has received the booking, and this will allow you to track the pick-up.
Upon delivery the driver partner will deliver your order and will request payment for the delivery this will need to be paid to the driver directly.
Delivery Rates
1 to 3 miles from the collection point will be £4.99 and then £1.00 per mile thereafter. Not only is this reduced but we will not be charging any waiting time which is normally applicable in a normal Taxi ride.
We will be adding more business partners over the coming days. They will be providing special offers and discounts. Please stay tuned to our social media pages Facebook, Twitter, Instagram and LinkedIn (search '001 Taxis')
Business owner?
We are looking to partner with LOCAL businesses to help you with more orders this is what I would call a 3-way partnership. We benefit from deliveries for the taxi drivers, you benefit from a potential increase in orders and the local residents benefit from a cheaper delivery service over what a taxi fare would normally cost.
We have also decided to give the LOCAL NHS a small percentage of each delivery fare to our LOCAL John Radcliffe Hospital.
In a nutshell, we are sending an email to customers that have booked a 001 Taxi across the last 12 months which could reach over 500,000 people. They will receive details on why, how, who and details of each business that has become a 001 partner. The customer would then contact you directly to order and pay for their food and then call and book a 001 Taxi for their delivery which would be payable to the delivery driver. The driver would turn up to collect the order and make the delivery in a safe manor.
Benefits Include:
No set up cost
No hidden costs
Account set up in minutes
Access to over 400 delivery driver partners
We can travel further than Deliveroo and similar services
Online booking platform
Slashed delivery rates
Social media adverts which we will advertise your business including paid adverts
Local reach of over 500,000 people.
The delivery rates will be £4.99 for the first 3 miles and then £1.00 a mile thereafter which the customer would pay separate and direct to the driver. Or you are welcome to set up a corporate account with 001 Taxis so we charge this to you weekly via invoice and you can add the delivery fee onto their order.
If you would like to set up a corporate account to be invoiced, please complete the form below.
https://www.001taxis.com/corporate-account-application
We have recommended to our current list of business partners to provide an extra incentive for people placing orders with you. Some have decided to provide 5, 10, 20 and 50% off (this will also be included in the email that will be sent).
Call 07795240000 or email: Aftercare@001taxis.com for more info